Quality Solar Panel Systems and Experienced Local Installers
Get a Personalised Solar Quote
Solar Hervey Bay By Expert Installers
It's time to convert to clean, renewable energy. Turning your property to solar power is one of the best things that anyone in Australia can do. As a power source, it has many amazing benefits.  
The top solar panels Hervey Bay has to offer come from our team of professional supplier and installers. We are passionate about solar power, as well as its potential in our sunny city. If you are based around Queensland's coast and would like to harness the sunshine for your own power, then we are here to help.  
With so many lasting benefits and advantages of converting to solar, it's the right thing to do. As one of the leading solar companies in Hervey Bay to turn to for supplies and installation, we are ready to help you do just that.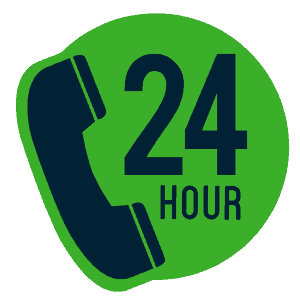 Thinking of Getting Solar?
If you have a burning question regarding solar panels give us a call…
Benefits Of Getting Solar In Hervey Bay
Solar power is far more accessible than many people may realise. This clean source of power may make some people sceptical, but it has so many benefits and advantages in the long run. 
If you are considering installing the panels into your home or business, here are some of the advantages that you will get to enjoy. 
What You Need to Know About Solar In Hervey Bay
Before you call all of the solar companies in Hervey Bay, you need to understand a bit more about the panels and what installing them will mean for your home or business.   
Installing panels is easy, but not all installers will give you the right advice. If you don't know what to look out for, you can end up with a sub-par product. Here are some key factors to take into consideration before installing solar panels in Hervey Bay. 
5 Huge Benefits of Going Solar!
And why more Queenslanders are switching to solar power than ever…
Imagine never having to pay for electricity? With solar panels, this can become a reality! With energy prices constantly on the rise, so many people are turning towards a more cost-efficient way of handling their power.  
Having solar panels means that you will be able to produce your own power, reducing your monthly bills. In a place like sunny Bundaberg, where the summers are long and the winters are short, you can produce a great deal of power each year – saving you plenty of money in the long run. 
2.Environmentally Friendly
The vast majority of Australia's energy is produced using fossil fuels. We all know how bad this can be on the environment, and reducing our footprint is important in the world today. Especially in Queensland, with our amazing nature and Great Barrier reef, we need to be as green as we possibly can.  
Harnessing the sun for energy is one of the most sustainable ways that you can generate power and reduce the environmental impact of your household or business. 
Some forms of renewable energy are not always entirely dependable. However, solar power offers you amazing energy opportunity throughout the year. It goes without saying that you will be able to use your solar panels in Hervey Bay throughout the year – it's the Sunshine State after all! 
Once your Solar Hervey Bay have installed your high quality panels, you're good to go. Maintaining them is easy and cost-effective, with a simple annual check-up required.  
Currently, the Queensland Government is providing battery rebates to households and businesses who store the excess energy they produce. This means you will be rewarded for saving up energy and lessening your dependence on the National Grid.   
Furthermore, the Government is also offering interest-free loans to houses and small businesses looking to do an installation. Of course, there are terms and conditions surrounding both the rebate and loan, which we are happy to discuss with you further.  

"Responsive and reliable. All interactions were super friendly and I would definitely recommend/use the team at Pulse electrical again. Thank you"​
"If your looking for a electrician I highly recommend the team at Pulse Electrical, I couldn't find a fault in their service, very friendly and efficient"​
"Awesome service from the pulse guys yet again! In and out with their work and hardly any downtime with our power - can't recommend them highly enough"
3 Things To Consider When Choosing Solar
Opt

for the best quality: 

While low-cost 

panels

 may seem tempting at 

first, a lack of quality here can end up costing 

you

 way more in the long run. We advise that you install quality solar panels in order to enjoy a long lifespan from them, as well as avoid any potentially expensive repairs.

 

Solar panels are an investment

:

Setting up your 

panels may seem

 

difficult

 at the start, but this is an investment that will provide you with long term results. Over time 

they will save you

 money, 

reduce

 your environmental 

impact

, and 

help you become less reliant on the grid.

 

 

C

onsult an expert:

Solar panels are not 

the kind of thing you can just buy from the shop and slap on top of your roof. Each 

installation

is unique, requiring a specialised

setup. Talk to our team to find out what kind of panels you

need

 and 

the 

sizes 

you

 require, 

as well as discuss

 

rooftop positioning to get optimal use out of the panels.

 

 
Pulse Electrical Solar Service
Taking the leap towards solar power can seem daunting at first – this is why we are here to offer some of the best solar panels Hervey Bay has. Our professional team knows everything there is to know about the panels, the installation process, and the local Queensland climate.  
Our services include everything that you will need for any solar panels Hervey Bay installation. From consulting with our expert installation team on what kind of setup would be best for you, to fitting in your specialized panels, you can trust us through the entire installation.  
Whether you are looking for commercial or residential needs, we offer some of the best solar panel installers Hervey Bay has known.  
Thinking of Getting Solar?
If you have a burning question regarding solar panels give us a call…
Hervey Bay Solar Power Suitability
Our city can be considered one of the most ideal places to utilise solar power. The summers here are long and hot, while the winters are short and clear. This means that you will be able to use power throughout the year.  
Contact Us Today…
With so many long–term advantages, including being incredibly beneficial for the environment, there's no doubt that solar power is the way to go. With our industry knowledge and onsite locality, your solar Hervey Bay installation will be in expert hands.  
Get hold of us today for a quotation or to find out more about our expert services in your area.