Queensland's Leading Electrical Team
Founded in 1996. We've been the #1 Brisbane electrical company for over 22 years

If you have an electrical emergency, call now to talk to a licensed electrician 24/7 
Do have a job you need an electrician help with? Get an estimate within 24 hours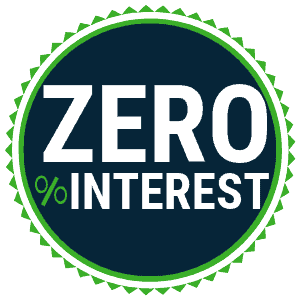 Get Solar on ZERO % INTEREST Today... From as little as a few dollars per week, fast approval in just minutes!
How much will Solar Panels cost?
Find out now, it'll only takes 60-seconds…
We're polite, well dressed professional electricians who turn up on time guaranteed!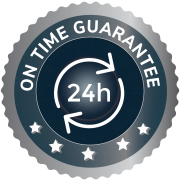 We'll Turn up Within the Next 24 hours, or You'll get
...that's OUR On-Time GUARANTEE!
Don't wait days or even weeks for an electrician to turn up, We'll be there within the next 24 hours!  In fact, in the unlikely event we can't make it within the next 24 hours…we'll give you $50 CASH for your troubles once we've completed your job. *If outside normal working hours Mon-Fri 9-5 you must call  1300 478 573
Residential maintenance, Or NEW home building requirements.
Any commercial, office, development or business electrical needs.
Electrical repairs or maintenance needs for your home or business
We install and conduct routine maintenance and repair
Keep on top of all your electrical needs with our routine check ups
Commercial exit sign installation and routine compliance inspection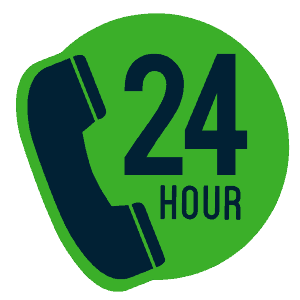 DON'T TAKE RISKS WITH ELECTRICITY!
If you have a dangerous electrical situation, power outage or smell electrical fires… contact us immediately!
How to Hire the RIGHT Electrician
in Under 3 Minutes... Even if You Know ZERO About Electrical!
What's the worst possible outcome of choosing the wrong electrical company Brisbane? While it may sound morbid, injury or death are the worst case scenario of hiring a rogue sparky. So we've put together this guide to help you choose the BEST electrician for the job…
But it's not the only way you can find yourself in the midst of an electrical storm (Yes, pun intended). A shoddy electrical job can also leave you hundreds if not THOUSANDS of dollars out of pocket! Here's the thing…Electricians do some of their work in hard to reach places. Such as roof cavities and under buildings. Unlike some other tradies, you can't monitor or inspect all aspects of their workmanship. So you're trusting them to do the right thing, even when you're not watching! Working with the wrong electrical company Brisbane can be downright dangerous. So it's wise to be careful about who you trust with the electrical wiring in your property.
Here's how to hire the right electrician in under 3 minutes.. even if you know ZERO about electrical.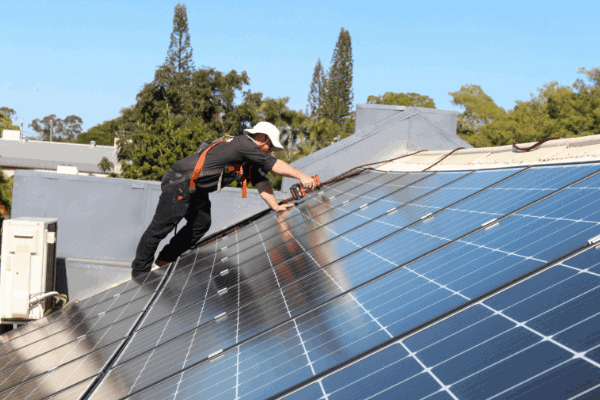 Make sure they're licensed and insured
You wouldn't go to an unlicensed doctor to take care of the inner wiring of your body. So why would you use an unlicensed electrician to work on the inner wiring of your home? The first thing you should check is if your electrician is licensed and insured. Ask for their license number, or use their name to do an online check for an active license. Always choose an electrical contractor who is above board. It increases your chances of a successful long term relationship. And if things do happen to go haywire, it improves your ability to make a formal complaint. Ultimately, if your electrician is NOT licensed and Insured…run for the hills!
health and safety Matters
Electrical contractors often climb onto roofs, crawl under buildings and into other cavities. It's important that electricians have a safety first approach to their work. Poor OH&S can lead to rushing and carelessness with dotting the i's and crossing the t's on workmanship. Make sure your electrician uses the right protective gear. Such as wearing a mask, safety glasses and knee pads etc. A safe and happy electrician will be able to focus on the task at hand. This will leave you feeling confident in the overall service they deliver. After all,  it's not just their safety you're concerned with –  but yours too!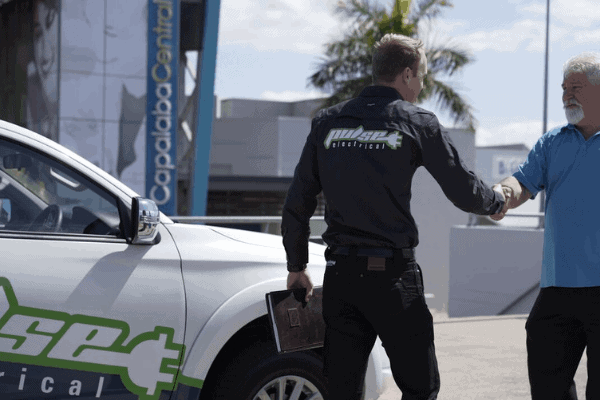 Read their Google reviews
We're living in the digital age, which allows us to research anything and everything we want. The downside is that thorough research can be a big time suck. Luckily there are ways to make it easier for yourself to find out more about your local electricians. Your first go-to should be Google. Google reviews can help you learn more about a particular electrician North Brisbane. Make sure you Google the business name of the electrical company. If they have a presence on google, their Google reviews will appear in the search results. This will give you a sense of the electrical companies customer service. Google reviews are a place where customers can submit positive or negative feedback. Is your property managed by a real estate agent or strata team?You can save time by asking your agency for the names of their preferred providers, and contact them for a quote.
Check their area of expertise
Hire the right person for the right job. You don't want to hire a commercial electrician if it's a residential job, and vice versa. Ask your electrician whether they specialise in any particular area. You may also want to ask what kinds of jobs they usually work on. A generalist electrician might be satisfactory. But you may get better results with a specialist. For example, there's a big difference between an older home and a brand new build. So be sure to find the right electrician for your particular needs. If this is your first time hiring an electrician, be cautious. Not all electricians are alike. Be sure to do your research to find an electrical company Brisbane that's right for you.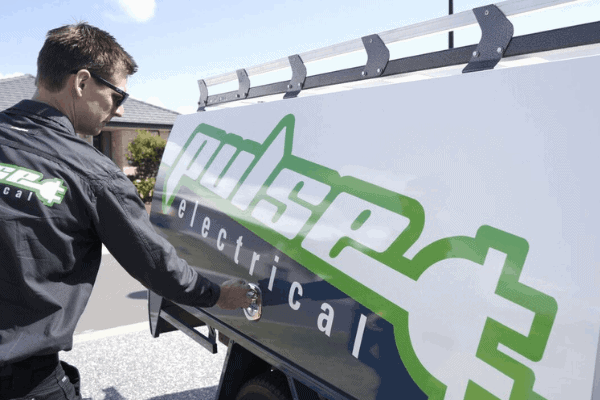 Following the above tips will help you to hire the RIGHT electrician in under
3 minutes.. even if you know ZERO about electrical.

"Responsive and reliable. All interactions were super friendly and I would definitely recommend/use the team at Pulse electrical again. Thank you"​
"If your looking for a electrician I highly recommend the team at Pulse Electrical, I couldn't find a fault in their service, very friendly and efficient"​
"Awesome service from the pulse guys yet again! In and out with their work and hardly any downtime with our power - can't recommend them highly enough"
Highly recommend these guys, they have always been prompt and on time and provide a high quality finish. Thanks Scott for all your help!
Best electrical company in Brisbane. Great customer service...!! I had a small job( replacing a noisy ceiling fan in my 11 month olds room) and didn't expect it to be done in a Hurry. The Pulse boys answered the phone, quoted a good price, told me a time which they would turn up ( and turned up at that time which was spot on) and completed the job within a single working day of me making initial call. Definitely recommend.
Fantastic service, communication and pricing. Definitely recommend.
Have you been let down by tradesmen who OVER promise and under-deliver? Well, first of all, if that's the case, We're sorry to hear that. Frustrating, right? Sadly, We hear countless horror stories about tradespeople who turn up late, are rude and leave a trail of mess in their wake. Or, worst still, they send their "apprentice" who barely knows what they're doing – even though you're paying top dollar. Good news is… Those days are GONE! All thanks to Pulse Electrical. The #1 Trusted Brisbane electrical company in Queensland!
We turn up as scheduled 99% of the time. And on the rare occasion, we do run behind schedule, we call in advance to let you know. Not only that, our tradesman are polite, well groomed and have even been known to throw on a splash of cologne. So If you're ready to experience a better standard of a tradesman, Give us a call and we'll be glad to help…
WE SERVICE ALL AREAS QUEENSLAND WIDE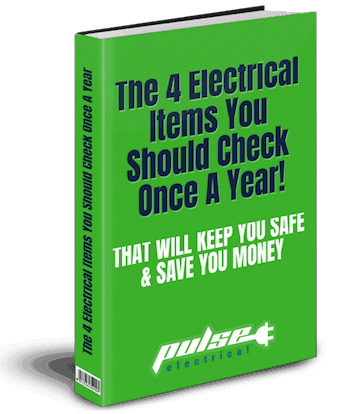 The 4 Electrical Items You Should Check Once A Year…That Will Keep You Safe & Save You Money!
WHY CHOOSE PULSE ELECTRICAL
We've got electricians available 24/7 in all areas of Brisbane

Call now for a free no-obligation measure and quote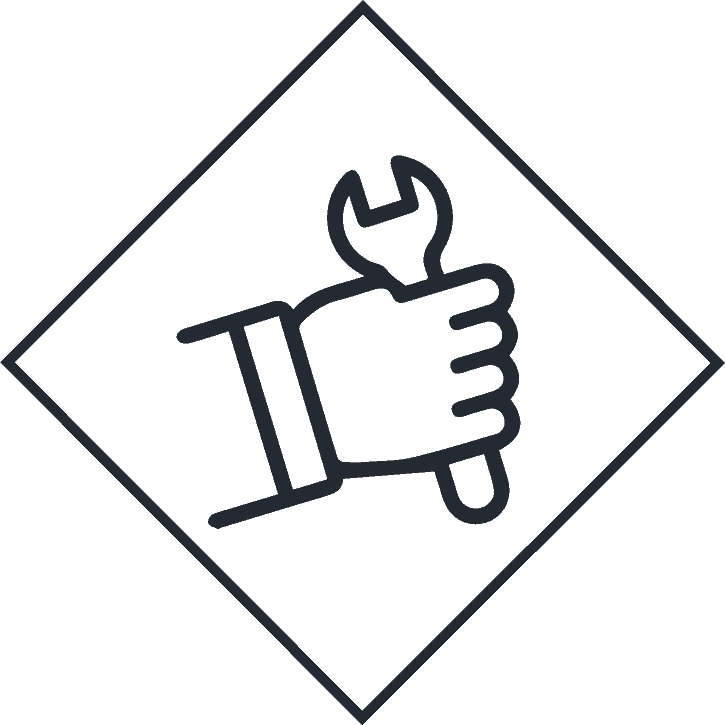 Our Brisbane electricians are fully licensed and qualified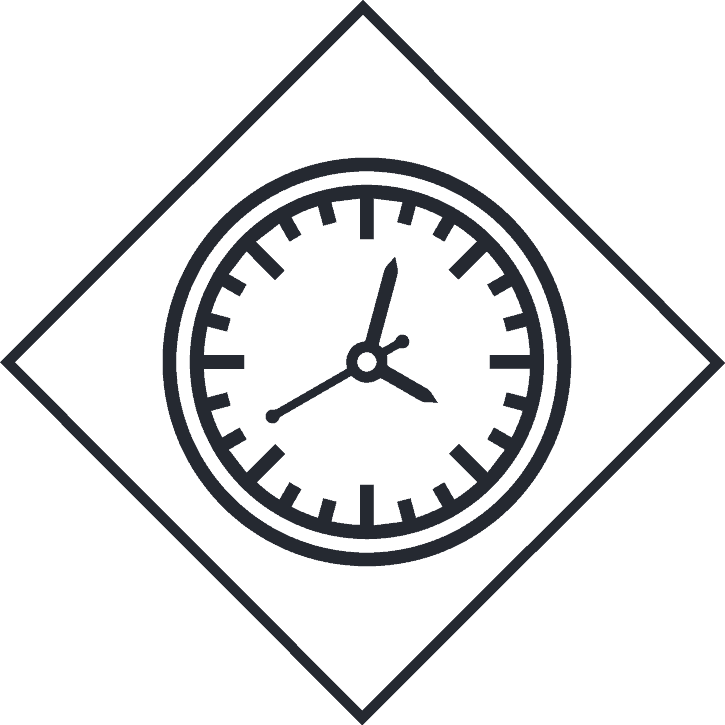 Book With Confidence, We Turn Up When We Say We Will
Most frequent questions and answers
Don't just take our word for it, see what others are saying about us on the web.