Brisbane Electrical Company
Servicing ALL areas of Queensland from the far north to the tweed Coast and everywhere in between. For over 22 years we've been the #1 Brisbane electrical company.
Need An electrician today?
Tell us how we can help you below and we'll respond to your request today.
FIND A PULSE ELECTRICIAN NEAR YOU:
We service all areas of Queensland from North Queensland to the Tweed
Awesome service from the pulse guys yet again! In and out with their work and hardly any down time with our power - can't recommend them highly enough
Fantastic service, communication and pricing. Definitely recommend.
If your looking for a electrician I highly recommend the team at pulse couldn't find a fault very friendly and efficient.
In the unlikely event you're not happy with our work, we'll happily fix it for FREE until you're 100% satisfied.
Have you been let down by tradesmen who OVER promise and under-deliver? Well, first of all, if that's the case, We're sorry to hear that. Frustrating, right?
Sadly, We hear countless horror stories about tradespeople who turn up late, are rude and leave a trail of mess in their wake. Or, worst still, they send their "apprentice" who barely knows what they're doing – even though you're paying top dollar.
Good news is… Those days are GONE! All thanks to Pulse Electrical. The #1 Trusted Brisbane electrical company in Queensland!
We turn up as scheduled 99% of the time. And on the rare occasion, we do run behind schedule, we call in advance to let you know. Not only that, our tradesman are polite, well groomed and have even been known to throw on a splash of cologne.
So If you're ready to experience a better standard of a tradesman, Give us a call and we'll be glad to help…
Find your local electrician:
Brisbane electricians | Gold Coast electricians  | Toowoomba electricians  | Ipswich electricians | Sunshine Coast electricians  | Bundaberg electricians  | Gladstone electricians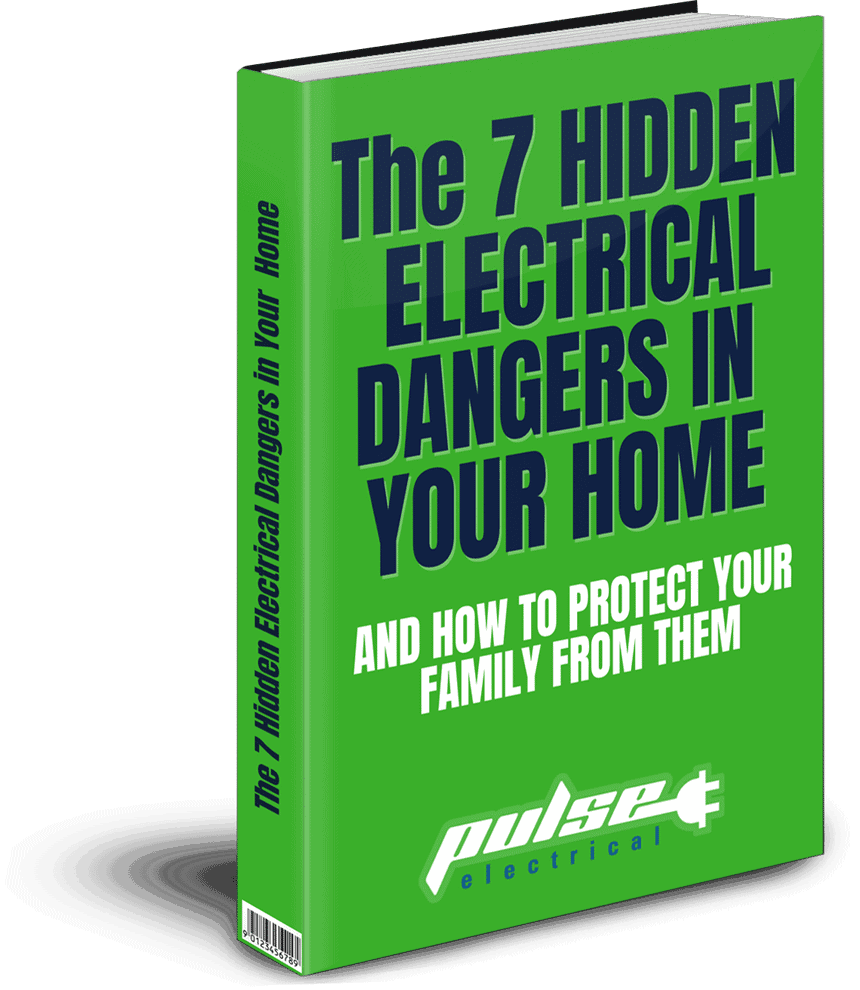 The 7 Hidden Electrical Dangers In Your Home…And How To Protect Your Family From Them!
Most frequent questions and answers
Available 24 hrs a day, 7 days a week