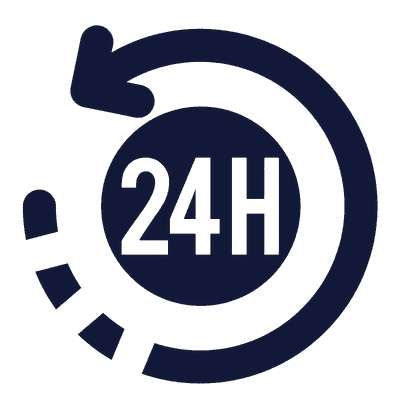 We'll Turn up Within the Next 24 hours, or You'll get
...that's OUR On-Time GUARANTEE!
Don't wait days or even weeks for an electrician to turn up, We'll be there within the next 24 hours!  In fact, in the unlikely event we are can't make it within the next 24 hours…we'll give you $50 CASH for your troubles once we've completed your job. 
*If outside normal working hours Mon-Fri 9-5 you must call  1300 478 573
Queensland's Leading Electrical Team
Founded in 1996. We've been the #1 Brisbane electrical company for over 22 years
All you have to do is fill in the following contact form, letting us know what you need and one of our team will contact you to coordinate a time which we can be there within 24hrs… it's as simple as that!
*If outside normal working hours Mon-Fri 9-5 you must call  1300 478 573
Residential maintenance, Or NEW home building requirements.
Any commercial, office, development or business electrical needs.
Electrical repairs or maintenance needs for your home or business
We install and conduct routine maintenance and repair
Keep on top of all your electrical needs with our routine check ups
Commercial exit sign installation and routine compliance inspection
Highly recommend these guys, they have always been prompt and on time and provide a high quality finish. Thanks Scott for all your help!
Best electrical company in Brisbane. Great customer service...!! I had a small job( replacing a noisy ceiling fan in my 11 month olds room) and didn't expect it to be done in a Hurry. The Pulse boys answered the phone, quoted a good price, told me a time which they would turn up ( and turned up at that time which was spot on) and completed the job within a single working day of me making initial call. Definitely recommend.
Awesome service from the pulse guys yet again! In and out with their work and hardly any down time with our power - can't recommend them highly enough
Fantastic service, communication and pricing. Definitely recommend.
If your looking for a electrician I highly recommend the team at pulse couldn't find a fault very friendly and efficient.
Have you been let down by tradesmen who OVER promise and under-deliver? Well, first of all, if that's the case, We're sorry to hear that. Frustrating, right?
Sadly, We hear countless horror stories about tradespeople who turn up late, are rude and leave a trail of mess in their wake. Or, worst still, they send their "apprentice" who barely knows what they're doing – even though you're paying top dollar.
Good news is… Those days are GONE! All thanks to Pulse Electrical. The #1 Trusted Brisbane electrical company in Queensland!
We turn up as scheduled 99% of the time. And on the rare occasion, we do run behind schedule, we call in advance to let you know. Not only that, our tradesman are polite, well groomed and have even been known to throw on a splash of cologne.
So If you're ready to experience a better standard of a tradesman, Give us a call and we'll be glad to help…
Find your local electrician:
Brisbane electricians | Gold Coast electricians  | Toowoomba electricians  | Ipswich electricians | Sunshine Coast electricians  | Bundaberg electricians  | Gladstone electricians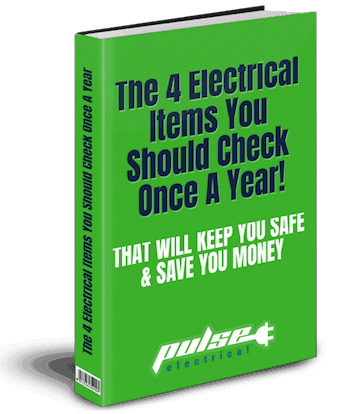 The 4 Electrical Items You Should Check Once A Year…That Will Keep You Safe & Save You Money!
Most frequent questions and answers
Don't just take our word for it, see what others are saying about us on the web.