BOOK AN ELECTRICIAN

IPSWICH
Simply let us know what you need and which time/date you'd like an electrician Brisbane to come visit you. Then one of our team will coordinate everything for you...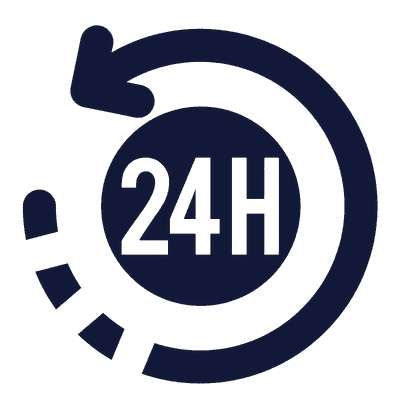 We'll Turn up Within the Next 24 hours, or You'll get
...that's OUR On-Time GUARANTEE!
Don't wait days or even weeks for an electrician to turn up, We'll be there within the next 24 hours!  In fact, in the unlikely event we are can't make it within the next 24 hours…we'll give you $50 CASH for your troubles once we've completed your job. 
*If outside normal working hours Mon-Fri 9-5 you must call  1300 478 573
Why Choose Pulse Electrical as Your Electrician Ipswich
With over 20 years of experience, Pulse Electrical is your go-to Electrician Ipswich for all your residential and commercial electrical needs.
If you need an electrician in Ipswich, Pulse Electrical is the one you can rely on!
As your comprehensive electrician, we provide both residential and commercial electrical services. Our team of master certified electricians have the experience and know-how necessary to get the job done right.
No one is more dedicated to customer service and your satisfaction than the team at Pulse Electrical. When you choose Pulse Electrical, you experience quality electrical service with a personal touch.
We specialise in every aspect of electrical throughout your home and office, making us your one-stop shop for electrical service.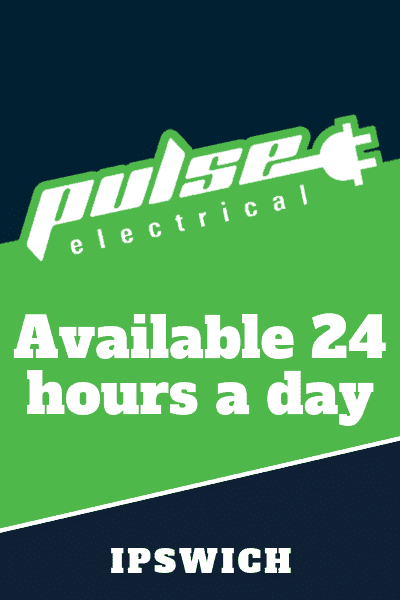 Emergency Electrician Ipswich
The dedicated team at Pulse Electrical is on call 24 hours per day, 7 days per week for all your emergency electrician Ipswich needs.
Electrical emergencies can cost you both time and money. The more time you have to spend waiting for an electrician to show up, the more money you waste and the higher the potential for additional problems.
We are dedicated to serving you around the clock for all your emergent and non-emergent electrical needs. You won't find a more reliable 24 hour electrician Ipswich! If you are experiencing an electrical emergency, simply give us a call any time of the day and a friendly team member will assist you.
Services We Provide: We provide both residential and commercial electrical services all throughout Ipswich including:  
Smoke alarm inspections

Exit light inspections

Electrical inspections

Test and tag service

Wiring repairs and upgrades

Appliance installation

Lighting

And much more!
Superior Customer Service
Our customers are our biggest assets and we work hard to maintain our reputation for providing superior customer service.
When you choose Pulse Electrical as your choice electrician Ipswich, you can count on quality customer service from your first contact with us.
We go above and beyond to achieve 100% customer satisfaction with every client. We don't consider the job to be complete until you are completely satisfied with the service and workmanship we provided to you.
Certified Electrical Contractors Ipswich
Our team of electricians are master certified and licensed to ensure you are receiving the highest quality workmanship. We take pride in staying up to date on all the latest technology, so we can provide you with cutting-edge service.  
We take pride in our appearance. Every electrician on our team shows up to your door clean cut and in uniform.
On-Time Service
We show up when we say we will. No need to waste an entire day waiting around for an unreliable contractor to show, the professionals at Pulse Electrical show up on time, every time.
Affordable Rates
We price our services reasonably so that every business and family has access to a quality electrician Ipswich. The price we quote is the price you pay. We don't believe in sticking you with a surprise bill at the end.
"Awesome service from the pulse guys yet again! In and out with their work and hardly any downtime with our power - can't recommend them highly enough"
"Responsive and reliable. All interactions were super friendly and I would definitely recommend/use the team at Pulse electrical again. Thank you"
"If your looking for a electrician I highly recommend the team at Pulse Electrical, I couldn't find a fault in their service, very friendly and efficient"
Our Satisfaction Guarantee
In the unlikely event you're not happy with our work, we'll happily fix it for FREE until you're 100% satisfied.
Simply let us know what you need and which time/date you'd like an electrician to come visit. Then one of our team will coordinate everything for you...
We're The #1 electrical company in Ipswich. Our electrician's have been servicing all regions of Ipswich for over 22 years!