Simply let us know what you need and which time/date you'd like an electrician Brisbane to come visit you. Then one of our team will coordinate everything for you...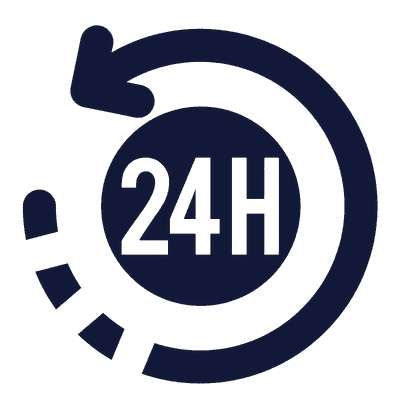 We'll Turn up Within the Next 24 hours, or You'll get
...that's OUR On-Time GUARANTEE!
Don't wait days or even weeks for an electrician to turn up, We'll be there within the next 24 hours!  In fact, in the unlikely event we are can't make it within the next 24 hours…we'll give you $50 CASH for your troubles once we've completed your job. 
*If outside normal working hours Mon-Fri 9-5 you must call the emergency electrician contact number 1300 478 573

 No matter how handy you are, there are certain electrical situations that are never safe for you to try to fix on your own. The emergency electricians at Pulse Electrical are available to help you handle your emergency electrical situation 24 hours a day.  
This article will discuss some common electrical emergencies that homeowners encounter and what to do if you are faced with an emergency situation. 
Electrical Emergencies for a 24 Hour Electrician 
You smell wires burning
Wires burning will emit a metallic or plastic smell, which emits a very distinctive smell in comparison to other burning materials. Burning wires is a very serious situation that needs to be addressed immediately.  
Failure to correct a burning wire immediately can result in a quickly escalating situation that can present serious dangers for your home and family.  
The burning smell you may notice is indicative of a pending electrical fire caused by wires overhearing. This is usually the result of a bad connection or faulty wire.  
If you smell any kind of electrical burning, cut the power and contact your emergency electrician immediately.  
Your breaker box is buzzing or humming
Your breaker box is designed to cut the power to your home if there are any problems. This helps to prevent damage to your appliances or electrical system.  
If you experience any loud noises coming from your electrical box, that means that something is attempting to trip and is unable to do so due to some kind of fault. This is an incredibly risky and dangerous situation because it is an indication that your electrical system is failing.  
You see smoke coming out of an outlet 
We've all heard the old saying, "where there is smoke, there is fire." If you see smoke being emitted from your outlet, it is an indication that there's a fire or some kind of smoldering in your electrical wiring that can quickly escalate to a disaster if an emergency electrician is not dispatched immediately.  
Loss of power 
If you lose power to your home without reason, it can be more than an inconvenience, it can be a sign of a serious electrical problem that will require emergency electrical services.  
If your home is the only home on the block that lost power, and you are up to date with your electrical bill, this can be an indication of an electrical problem and you should call your local emergency electrical professional right away.  
While there is a chance that the problem is simplistic and not dangerous in nature, it is better to be safe than sorry and call your electrician if you have any doubts or concerns.  
Pulse Electrical is the number one emergency electrician in Brisbane. We offer around the clock professional services for all your emergent needs.  
You can't predict when an electrical emergency will present itself to you and your home, but you can rest assured that when faced with an emergency, you have a dedicated team just one call away to help protect your home and family and avoid disaster.