BOOK AN ELECTRICIAN

GLADSTONE
Simply let us know what you need and which time/date you'd like an electrician Brisbane to come visit you. Then one of our team will coordinate everything for you...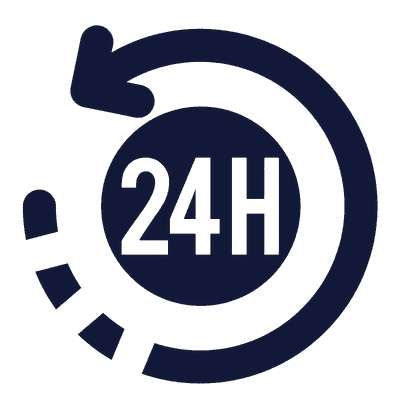 We'll Turn up Within the Next 24 hours, or You'll get
...that's OUR On-Time GUARANTEE!
Don't wait days or even weeks for an electrician to turn up, We'll be there within the next 24 hours!  In fact, in the unlikely event we are can't make it within the next 24 hours…we'll give you $50 CASH for your troubles once we've completed your job. 
*If outside normal working hours Mon-Fri 9-5 you must call  1300 478 573
Why Choose Pulse Electrical as Your Electrician Gladstone
If you need an electrician in Gladstone, Pulse Electrical is the one you can rely on! We have been serving Gladstone and the surrounding areas for over 20 years making us the most experienced electrical team in Gladstone.
As your comprehensive electrician Gladstone, we provide both residential and commercial electrical services. Our team of master certified electricians have the experience and know-how necessary to get the job done right.
While there are many quality Gladstone electricians to choose from, no one is more dedicated to customer service and your satisfaction than the team at Pulse Electrical.
When you choose Pulse Electrical, you experience quality electrical service with a personal touch.
From your basic electrical service and repairs to complete renovations or new electrical installations, Pulse Electrical can handle it all. There is no job too big or too small for the team at Pulse Electrical in Gladstone.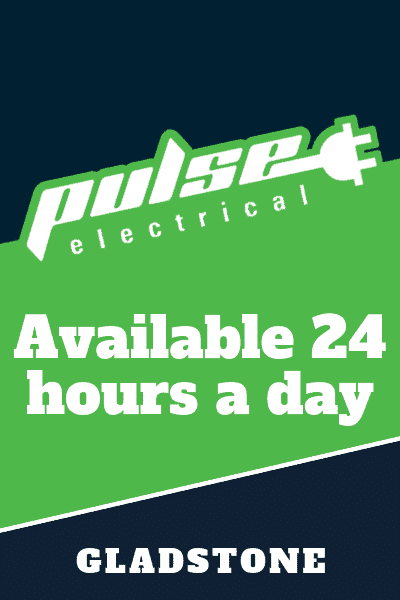 Domestic Electrician Gladstone
When your home requires electrical work, from repairs to maintenance, you want a domestic electrician Gladstone you can trust.
Our team of electricians are not only highly qualified, but they are also kind, courteous and respectful. We treat each client as if they were family, so you can feel comfortable inviting our service people into your home.
Services We Provide
We provide both residential and commercial electrical services all throughout Gladstone, including:
-Smoke alarm inspections

-Exit light inspections

-Electrical inspections

-Test and tag service

-Repairs

-Renovations

-And much more!
24 Hour Electrician Gladstone
Our licensed team of electricians are on call 24 hours a day, 7 days a week for your convenience. If you have an electrical emergency, you can rest assured that you have a qualified team of electricians just a phone call away.
Superior Customer Service
Our customers are our biggest assets. We believe in providing top notch customer service from the first time you contact us. Our staff is friendly, courteous and knowledgeable, making you feel informed and at ease when scheduling electrical service with us.
Our goal is to achieve 100% customer satisfaction with every client. Our service is not complete until you are completely satisfied with the service and workmanship we provided to you.
Highly Qualified Team
Our team of electricians are master certified and licensed to ensure you are receiving the highest quality workmanship. We pride ourselves on maintaining the highest of standards and being compliant with all local regulations.
We keep up to date with the latest technologies and training to ensure we are providing the most state-of-the-art and cutting edge service to our customers.
On-Time Service
No more waiting around for your contractor to show up, at Pulse electrical, we set a time and we stick with it. We show up to your scheduled appointment on time, every time.
Affordable Rates
We price our services reasonably so that every business and family have access to a quality electrician Gladstone.
If you are ready to experience an electrician with a personal touch, give us a call or send in an inquiry via our website today!
"Awesome service from the pulse guys yet again! In and out with their work and hardly any downtime with our power - can't recommend them highly enough"
"Responsive and reliable. All interactions were super friendly and I would definitely recommend/use the team at Pulse electrical again. Thank you"
"If your looking for a electrician I highly recommend the team at Pulse Electrical, I couldn't find a fault in their service, very friendly and efficient"
Our Satisfaction Guarantee
In the unlikely event you're not happy with our work, we'll happily fix it for FREE until you're 100% satisfied.
Simply let us know what you need and which time/date you'd like an electrician to come visit. Then one of our team will coordinate everything for you...
We're The #1 electrical company in Galdstone. Our electrician's have been servicing all regions of Galdstone for over 22 years!